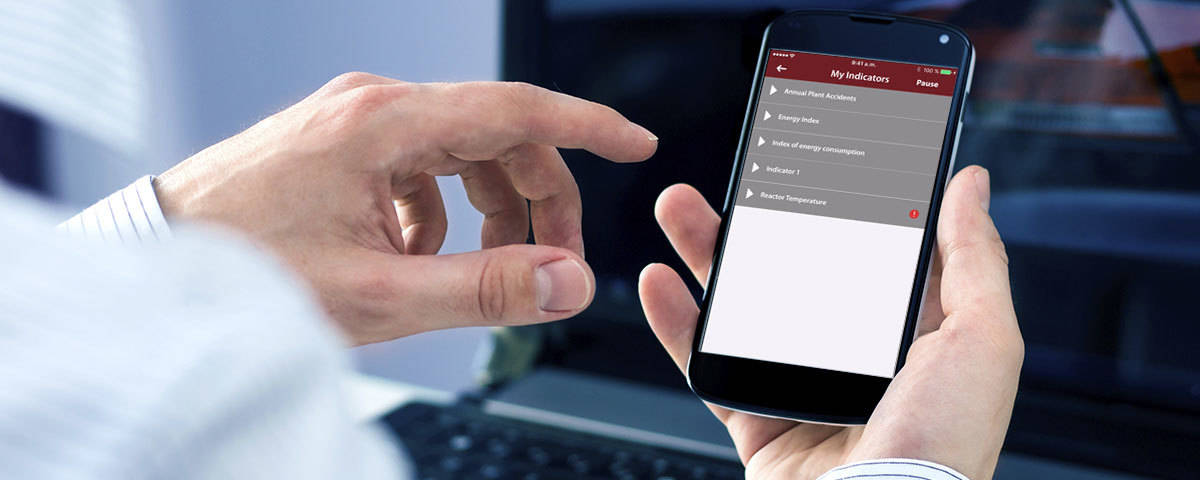 Event notification is different than a KPI in that the client is interested in particular event or series of circumstances that he wishes to monitor. These events will probably represent an abnormal or undesirable condition but could represent a positive occurrence of an event. Some examples of events that a client might be interested in could include:
Notification of a silo contents moving beyond a particular level.

Notification of an operator changing a set point out of range.

Notification of failure to meet a production goal.

Notification of exceeding prescribed peak demand limits for a utility.
What BackStaff provides is:
Visibility: BackStaff allows the client's organization that is responsible for managing either the event or process, instant visibility to the event enable action if required.

Accountability: BackStaff monitors event 24 x7 and can help organization understand whom was responsible for the event whether the event was a positive event or a problem.

When: BackStaff records when an event exactly occurs. Further, it can also record additional data to give context to the event as required.

Escalation: BackStaff can have preconfigured escalation. If a particular even for instance occurs that is a critically unsafe condition, BackStaff can escalate the situation, one, two or right to the top of the organizational chart if need be. If someone doesn't respond in the required timeframe, escalation occurs.

Task Assignment: At times, an event may require another action to occur. BackStaff can make that assignment of the task automatic if required.
Event notification and management is a critical part of the manufacturing process. BackStaff provide a unified method of managing events and ensuring that actions associated with the event occur in a timely manner!