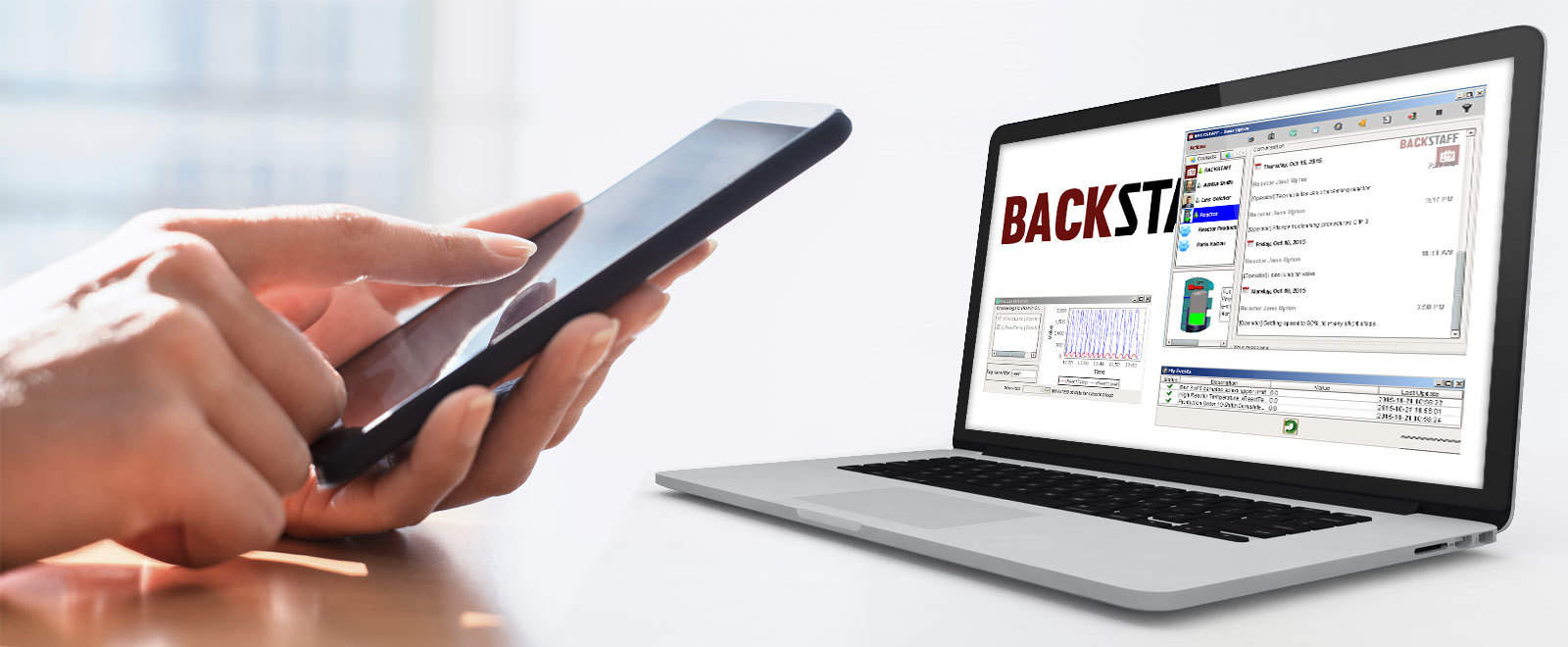 BackStaff is a powerful, lightweight industrial instant messaging system that can support your continuous improvement program within your facility. BackStaff extracts data from existing data sources including historians, manufacturing execution systems, custom databases, excel spreadsheets, SCADA application and directly from equipment. It transforms data into meaningful information that can then be acted on. Individuals subscribe to the information that they are interested in.
BackStaff is a feature rich product with easy to configure and use functionality. BackStaff integrates data with a client's organizational structure.
Security
BackStaff provides a secure environment with integration to Active Directory or standalone security models. BackStaff' s collaboration environment can be implemented completely with an intranet.
Reports
BackStaff data is written to a MS SQL Server database. BackStaff include many configurable reports that can be filtered by time / date, shift, equipment, process, lot / batch id, process order and other key fields. Some of the reports included are:
Deviation Report – a configurable report showing deviations

Completed Tasks – a configurable report showing all completed tasks

Event Report – a configurable report detailed all events or a particular group of events
BackStaff reports are written SQL Server Reporting Services and can be customized. Additional reports are easily added to BackStaff.
New Advanced Capabilities
IPG is continuing to enhance BackStaff based with features requested by its rapidly growing customer base. Some new advanced capabilities include:
Process TV providing the ability to view in real time process graphics

BackStaff Mobile IMS for Android and iPhones
Platform Requirements
BackStaff is a very scalable solution for the enterprise supporting many different types of clients and handheld devices. BackStaff support English, Spanish and Portuguese languages. BackStaff supports both Hyper-VTM and VMware®.
BackStaff Server requires:
Java SE 8+

Dual-Core Processor (32-bit or 64-bit)

16GB RAM (requirement vary by usage)

10GB free HD space (requirements vary by usage)

Microsoft SQL Server 2008 R2 Express or above in Standard or Enterprise editions in 32-bit and 64-bit architectures
BackStaff Client requires:
Java SE 6+

Dual-Core Processor (32-bit or 64-bit)

4 GB RAM