MAJOR BREWERY USES BACKSTAFF AS DATA AWARENESS TO ERADICATE RESOURCE LOSSES
In any industry, no matter what it produces, the use of resources is essential, and data awareness is critical.
Early 2019, BackStaff provides data awareness, to leverage better management of shop floor resources.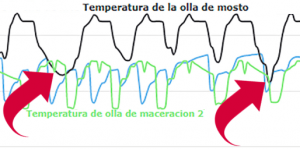 Brewery personnel is continuously aware of energy consumption indicators, as well as of critical variables status during the day. For example, a temperature decrease during a batch might show insufficient programmed steam pressure at the utilities area.
Before BackStaff, a high percentage of the staff's time was used in data collection and analysis, thus discouraging decision making. Now, BackStaff enables reliable on-time data to allow factory personnel to make decisions in record time.