MAJOR HOTEL CHAIN USES BACKSTAFF AS A DATA AWARENESS FOR THEIR UTILITIES SYSTEMS
At this hotel, most utilities operated as unattended systems. BackStaff allows them to know what is happening in real time with a quick glance.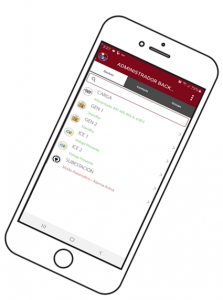 The customer is the most important asset. They come to relax, enjoy nature, a massage, and to satisfy their cravings at one of the many restaurants.
The Maintenance Department are responsible for the utilities. They are using BackStaff to monitor the electric substation, their most critical element.
BackStaff shows the load requirements, the voltage in the power grid, power generators status, and at the same time allows them to see plots, historical or in real-time, of the main variables.
BackStaff is an indispensable tool to be notified and to analyze data.