APPLYING BACKSTAFF FOR LOGGING DATA
BackStaff can be used to log data of either a simple parameter taking or complex rounds by the operator.  Using its workflow capabilities, strict or flexible routes can be established, with deviations management. Table format or Forms are available.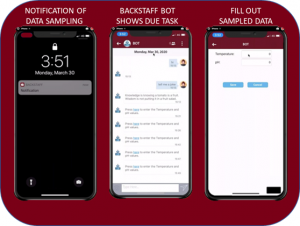 Data collection can be directed to operators for production data; inspectors for quality data; or any other department.